m

m

Line 24:
Line 24:
 

File:The Bone.png|link=The Bone|[[The Bone]]

 

File:The Bone.png|link=The Bone|[[The Bone]]

 

File:Dark Arts.png|link=Dark Arts|[[Dark Arts]]

 

File:Dark Arts.png|link=Dark Arts|[[Dark Arts]]

 
+

File:Bag o Trash.png||link=Bag o Trash|[[Bag o Trash]]

 

File:Gimpy.png|link=Gimpy|[[Gimpy]]

 

File:Gimpy.png|link=Gimpy|[[Gimpy]]

 

File:Infestation.png|link=Infestation|[[Infestation]]

 

File:Infestation.png|link=Infestation|[[Infestation]]

Line 32:
Line 33:
 
 
 

<gallery widths=250px heights=300px mode=nolines>

 

<gallery widths=250px heights=300px mode=nolines>

 
+

File:Twenty Twenty.png|link=20/20|[[20/20]]

 
+

File:Athame.png|link=Athame|[[Athame]]

 

File:070TheBattery(1).png|link=The Battery|[[The Battery]]

 

File:070TheBattery(1).png|link=The Battery|[[The Battery]]

 

File:The Bible.png|link=The Bible|[[The Bible]]

 

File:The Bible.png|link=The Bible|[[The Bible]]

 
+

File:Black Candle.png||link=Black Candle|[[Black Candle]]

 

File:071BlankCard.png|link=Blank Card|[[Blank Card]]

 

File:071BlankCard.png|link=Blank Card|[[Blank Card]]

 

File:090BookofSin(1).png|link=Book of Sin|[[Book of Sin]]

 

File:090BookofSin(1).png|link=Book of Sin|[[Book of Sin]]

Line 48:
Line 52:
 

File:077Decoy(2).png|link=Decoy|[[Decoy]]

 

File:077Decoy(2).png|link=Decoy|[[Decoy]]

 

File:069Diplopia(1).png|link=Diplopia|[[Diplopia]]

 

File:069Diplopia(1).png|link=Diplopia|[[Diplopia]]

 
+

File:Distant Admiration.png||link=Distant Admiration|[[Distant Admiration]]

 

File:061Flush!(1).png|link=Flush!|[[Flush!]]

 

File:061Flush!(1).png|link=Flush!|[[Flush!]]

 
+

File:Forget Me Now.png||link=Forget Me Now|[[Forget Me Now]]

 

File:091GlassCannon(1).png|link=Glass Cannon|[[Glass Cannon]]

 

File:091GlassCannon(1).png|link=Glass Cannon|[[Glass Cannon]]

 

File:082Godhead(1).png|link=Godhead|[[Godhead]]

 

File:082Godhead(1).png|link=Godhead|[[Godhead]]

Line 55:
Line 61:
 

File:075HostHat(1).png|link=Host Hat|[[Host Hat]]

 

File:075HostHat(1).png|link=Host Hat|[[Host Hat]]

 

File:Jawbone.png|link=Jawbone|[[Jawbone]]

 

File:Jawbone.png|link=Jawbone|[[Jawbone]]

 
+

File:Head of Krampus.png||link=Head of Krampus|[[Head of Krampus]]

 

File:059LuckyFoot.png|link=Lucky Foot|[[Lucky Foot]]

 

File:059LuckyFoot.png|link=Lucky Foot|[[Lucky Foot]]

 

File:058MiniMush.png|link=Mini Mush|[[Mini Mush]]

 

File:058MiniMush.png|link=Mini Mush|[[Mini Mush]]

Line 62:
Line 69:
 

File:062MonsterManual.png|link=Monster Manual|[[Monster Manual]]

 

File:062MonsterManual.png|link=Monster Manual|[[Monster Manual]]

 

File:055MrBoom.png|link=Mr. Boom|[[Mr. Boom]]

 

File:055MrBoom.png|link=Mr. Boom|[[Mr. Boom]]

 
+

File:Mutant Spider.png||link=Mutant Spider|[[Mutant Spider]]

 

File:088MysterySack(1).png|link=Mystery Sack|[[Mystery Sack]]

 

File:088MysterySack(1).png|link=Mystery Sack|[[Mystery Sack]]

 

File:NO!.png|link=NO!|[[NO!]]

 

File:NO!.png|link=NO!|[[NO!]]

Line 67:
Line 75:
 

File:072Placebo(1).png|link=Placebo|[[Placebo]]

 

File:072Placebo(1).png|link=Placebo|[[Placebo]]

 

File:065PotatoPeeler.png|link=Potato Peeler|[[Potato Peeler]]

 

File:065PotatoPeeler.png|link=Potato Peeler|[[Potato Peeler]]

 
+

File:Rainbow Baby.png||link=Rainbow Baby|[[Rainbow Baby]]

 

File:057RazorBlade.png|link=Razor Blade|[[Razor Blade]]

 

File:057RazorBlade.png|link=Razor Blade|[[Razor Blade]]

 
+

File:Red Candle.png|link=Red Candle|[[Red Candle]]

 

File:086RemoteDetonator.png|link=Remote Detonator|[[Remote Detonator]]

 

File:086RemoteDetonator.png|link=Remote Detonator|[[Remote Detonator]]

 

File:066SackHead.png|link=Sack Head|[[Sack Head]]

 

File:066SackHead.png|link=Sack Head|[[Sack Head]]

 

File:078SackofPennies(1).png|link=Sack of Pennies|[[Sack of Pennies]]

 

File:078SackofPennies(1).png|link=Sack of Pennies|[[Sack of Pennies]]

 

File:063TheShovel.png|link=The Shovel|[[The Shovel]]

 

File:063TheShovel.png|link=The Shovel|[[The Shovel]]

 
+

File:Smart Fly.png||link=Smart Fly|[[Smart Fly]]

 

File:054TwoofClubs.png|link=Two of Clubs|[[Two of Clubs]]

 

File:054TwoofClubs.png|link=Two of Clubs|[[Two of Clubs]]

 

</gallery>

 

</gallery>

Line 92:
Line 103:
 

Passive Items have silver borders and don't need to be activated and will passively help you.

 

Passive Items have silver borders and don't need to be activated and will passively help you.

 

<gallery widths=250px heights=300px mode=nolines>

 

<gallery widths=250px heights=300px mode=nolines>

 
+

File:One Up.png||link=1-Up|[[1-Up]]

 
+

File:Abaddon.png||link=Abaddon|[[Abaddon]]

 

File:051BabyHaunt.png|link=Baby Haunt|[[Baby Haunt]]

 

File:051BabyHaunt.png|link=Baby Haunt|[[Baby Haunt]]

 

File:018BellyButton(1).png|link=Belly Button|[[Belly Button]]

 

File:018BellyButton(1).png|link=Belly Button|[[Belly Button]]

Line 105:
Line 118:
 

File:044TheChest(1).png|link=The Chest|[[The Chest]]

 

File:044TheChest(1).png|link=The Chest|[[The Chest]]

 

File:029Compass.png|link=Compass|[[Compass]]

 

File:029Compass.png|link=Compass|[[Compass]]

 
+

File:Cursed Eye.png||link=Cursed Eye|[[Cursed Eye]]

 

File:Curse of the Tower.png|[[Curse of the Tower]]

 

File:Curse of the Tower.png|[[Curse of the Tower]]

 

File:005D10(1).png|link=D10|[[D10]]

 

File:005D10(1).png|link=D10|[[D10]]

 

File:052DaddyHaunt.png|link=Daddy Haunt|[[Daddy Haunt]]

 

File:052DaddyHaunt.png|link=Daddy Haunt|[[Daddy Haunt]]

 
+

File:Daddy Long Legs.png||link=Daddy Long Legs|[[Daddy Long Legs]]

 

File:002DadsLostCoin(1).png|link=Dad's Lost Coin|[[Dad's Lost Coin]]

 

File:002DadsLostCoin(1).png|link=Dad's Lost Coin|[[Dad's Lost Coin]]

 

File:046DarkBum(1).png|link=Dark Bum|[[Dark Bum]]

 

File:046DarkBum(1).png|link=Dark Bum|[[Dark Bum]]

Line 116:
Line 131:
 

File:041EdensBLessing(1).png|link=Eden's Blessing|[[Eden's Blessing]]

 

File:041EdensBLessing(1).png|link=Eden's Blessing|[[Eden's Blessing]]

 

File:047EmptyVessel(1).png|link=Empty Vessel|[[Empty Vessel]]

 

File:047EmptyVessel(1).png|link=Empty Vessel|[[Empty Vessel]]

 
+

File:Euthanasia.png||link=Euthanasia|[[Euthanasia]]

 

File:009EyeOfGReed(1).png|link=Eye of Greed|[[Eye of Greed]]

 

File:009EyeOfGReed(1).png|link=Eye of Greed|[[Eye of Greed]]

 

File:031FannyPack(1).png|link=Fanny Pack|[[Fanny Pack]]

 

File:031FannyPack(1).png|link=Fanny Pack|[[Fanny Pack]]

 

File:003Finger.png|link=Finger|[[Finger]]

 

File:003Finger.png|link=Finger|[[Finger]]

 
+

File:Game Breaking Bug.png||link=GB Bug|[[GB Bug]]

 

File:027GoatHead(2).png|link=Goat Head|[[Goat Head]]

 

File:027GoatHead(2).png|link=Goat Head|[[Goat Head]]

 

File:034GreedsGullet(1).png|link=Greed's Gullet|[[Greed's Gullet]]

 

File:034GreedsGullet(1).png|link=Greed's Gullet|[[Greed's Gullet]]

 

File:105GuppysCollar.png|link=Guppy's Collar|[[Guppy's Collar]]

 

File:105GuppysCollar.png|link=Guppy's Collar|[[Guppy's Collar]]

 
+

File:Guppys Eye.png||link=Guppy's Eye|[[Guppy's Eye]]

 

File:Guppy's Tail.png|link=Guppy's Tail|[[Guppy's Tail]]

 

File:Guppy's Tail.png|link=Guppy's Tail|[[Guppy's Tail]]

 

File:032TheHabit.png|link=The Habit|[[The Habit]]

 

File:032TheHabit.png|link=The Habit|[[The Habit]]

 
+

File:Head of the Keeper.png||link=Head of the Keeper|[[Head of the Keeper]]

 
+

File:Hourglass.png||link=Hourglass|[[Hourglass]]

 

File:020Ipecac.png|link=Ipecac|[[Ipecac]]

 

File:020Ipecac.png|link=Ipecac|[[Ipecac]]

 
+

File:Lard.png|link=Lard|[[Lard]]

 

File:030Map.png|link=Map|[[Map]]

 

File:030Map.png|link=Map|[[Map]]

 
+

File:Magnet.png||link=Magnet|[[Magnet]]

 
+

File:Mama Haunt.png||link=Mama Haunt|[[Mama Haunt]]

 

File:016Meat!.png|link=Meat!|[[Meat!]]

 

File:016Meat!.png|link=Meat!|[[Meat!]]

 

File:040MidasTouch.png|link=Midas Touch|[[Midas Touch]]

 

File:040MidasTouch.png|link=Midas Touch|[[Midas Touch]]

 

File:007MomsBox(1).png|link=Mom's Box|[[Mom's Box]]

 

File:007MomsBox(1).png|link=Mom's Box|[[Mom's Box]]

 

File:022momscoinpurse.png|link=Mom's Coin Purse|[[Mom's Coin Purse]]

 

File:022momscoinpurse.png|link=Mom's Coin Purse|[[Mom's Coin Purse]]

 
+

File:Moms Eye Shadow.png||link=Mom's Eye Shadow|[[Mom's Eye Shadow]]

 

File:Mom's Knife.png|link=Mom's Knife|[[Mom's Knife]]

 

File:Mom's Knife.png|link=Mom's Knife|[[Mom's Knife]]

 

File:021MomsPurse.png|link=Mom's Purse|[[Mom's Purse]]

 

File:021MomsPurse.png|link=Mom's Purse|[[Mom's Purse]]

 

File:010MomsRazor.png|link=Mom's Razor|[[Mom's Razor]]

 

File:010MomsRazor.png|link=Mom's Razor|[[Mom's Razor]]

 

File:025monstrostooth(1).png|link=Monstro's Tooth|[[Monstro's Tooth]]

 

File:025monstrostooth(1).png|link=Monstro's Tooth|[[Monstro's Tooth]]

 
+

File:PHD.png||link=PHD|[[PHD]]

 

File:042ThePolaroid.png|link=The Polaroid|[[The Polaroid]]

 

File:042ThePolaroid.png|link=The Polaroid|[[The Polaroid]]

 

File:017Polydactyl(1).png|link=Polydactyl|[[Polydactyl]]

 

File:017Polydactyl(1).png|link=Polydactyl|[[Polydactyl]]

 
+

File:Polyphemus.png||link=Polyphemus|[[Polyphemus]]

 

File:045Refresh(1).png|link=Restock|[[Restock]]

 

File:045Refresh(1).png|link=Restock|[[Restock]]

 

File:001TheRelic.png|link=The Relic|[[The Relic]]

 

File:001TheRelic.png|link=The Relic|[[The Relic]]

 
+

File:Rubber Cement.png||link=Rubber Cement|[[Rubber Cement]]

 

File:049SacredHeart.png|link=Sacred Heart|[[Sacred Heart]]

 

File:049SacredHeart.png|link=Sacred Heart|[[Sacred Heart]]

 

File:038Shadow(1).png|link=Shadow|[[Shadow]]

 

File:038Shadow(1).png|link=Shadow|[[Shadow]]

Line 148:
Line 175:
 

File:015Synthoil.png|link=Synthoil|[[Synthoil]]

 

File:015Synthoil.png|link=Synthoil|[[Synthoil]]

 

File:006TarotCloth.png|link=Tarot Cloth|[[Tarot Cloth]]

 

File:006TarotCloth.png|link=Tarot Cloth|[[Tarot Cloth]]

 
+

File:Telepathy for Dummies.png||link=Telepathy for Dummies|[[Telepathy for Dummies]]

 

File:023TheresOptions(1).png|link=There's Options|[[There's Options]]

 

File:023TheresOptions(1).png|link=There's Options|[[There's Options]]

 

File:036TrinityShield(2).png|link=Trinity Shield|[[Trinity Shield]]

 

File:036TrinityShield(2).png|link=Trinity Shield|[[Trinity Shield]]

 
+

File:The Wiz.png||link=The Wiz|[[The Wiz]]

 

</gallery>

 

</gallery>

 
 
Line 156:
Line 185:
 
 
 

[[Category:Decks]]

 

[[Category:Decks]]

 
+
 
+

[[File:Lil Battery.png|400px]]
---
Revision as of 22:03, 2 March 2019
| | |
| --- | --- |
| | This article is a stub. You can help The Binding of Isaac: Four Souls Wiki by expanding it. |
This article is a stub. You can help The Binding of Isaac: Four Souls Wiki by expanding it.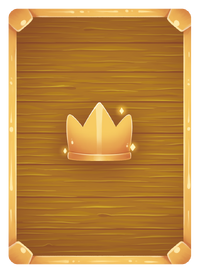 The treasure deck contains treasure items that can have activated, paid, or passive effects. Some of these cards have the "Eternal" effect, meaning they cannot be stolen or destroyed by other players/when you die.
Gameplay
2 Treasure cards will always be up for sale, when it's your turn you may buy 1 Treasure card from the shop, or from the top of the deck. All Treasure cards cost 10 cents.
List of cards
Starting Items
Active
Active Items have gold borders, you use these by turning them sideways, you can't use it again until it rotates back to your turn (or otherwise specified) You can use these items anytime in response to any action, even if it's not your turn.
Paid
Paid Items will have a "$" on them. You can use Paid Items as much as you like, as long as you pay the price, the cost could be money, counters, items, or loot.
Passive
Passive Items have silver borders and don't need to be activated and will passively help you.
Additional notes