m

m (Alright i think that part is done.)

Line 40:
Line 40:
 

====Requiem====

 

====Requiem====

 

<gallery widths="250px" heights="300px" mode="nolines">

 

<gallery widths="250px" heights="300px" mode="nolines">

−

File:Book of Virtues.png|Book Of Vitrues

+

File:Book of Virtues.png|Book Of

 

File:Sibling Rivalry.png|Sibling Rivalry

 

File:Sibling Rivalry.png|Sibling Rivalry

 

File:Spindown dice.png|Spindown Dice

 

File:Spindown dice.png|Spindown Dice

−

File:Bag of Crafting.png|Bag of Crafting

+

File:Bag of Crafting.png|Bag Crafting

 
+

File:Hypercoagulation.png|Hypercolation

−

File:

 
 
+

File:Ceremonial blade.png|Ceremonial Blade

−

File:

 
 
+

File:Berserk.png|Berserk!

−

File:

 
 
+

File:Suptorium.png|Sumptoriom

−

File:

 
−

File:

+

File:

−

File:

+

File:

−

File:

+

File:

 
+

File:Pile-o-bones.png|Pile-O-Bones

−
 
 
+

File:Glitch.png|Glitch

 
+

File:Soulbond.png|Soulbond

 
+

File:Keepers bargain.png|Keeper's Bargain

 
+

File:Hemoptysis.png|Hemoptysis

 
+

File:Abyss.png|Abyss

 
+

File:Lemegton.png|Lemegeton

 
+

File:Anima sola.png|Anima Sola

 

</gallery>

 

</gallery>

 
 
---
Revision as of 16:54, 15 September 2021
| | |
| --- | --- |
| | This article is a stub. You can help The Binding of Isaac: Four Souls Wiki by expanding it. |
This article is a stub. You can help The Binding of Isaac: Four Souls Wiki by expanding it.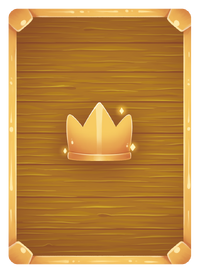 The treasure deck contains treasure items that can have activated, paid, or passive effects. Some of these cards have the "Eternal" effect, meaning they cannot be stolen or destroyed by other players/when you die.
Gameplay
2 Treasure cards will always be up for sale, when it's your turn you may buy 1 Treasure card from the shop, or from the top of the deck. All Treasure cards cost 10 cents.
List of cards
Starting Items
Starting items can be either active or passive, but always have the "eternal" modifier, making it so they cannot be destroyed, traded, or stolen.
Kickstarter Expansion Pack
Four Souls+ Expansion Pack
Requiem
Requiem Kickstarter
Active
Active Items have gold borders, you use these by turning them sideways, you can't use it again until it rotates back to your turn (or otherwise specified) You can use these items anytime in response to any action, even if it's not your turn.
Kickstarter Expansion Pack
ICanTBelieveItSNotButterBean.png

I Can't Believe It's Not Butter Bean
Four Souls+ Expansion Pack
Paid
Paid Items will have a "$" on them. You can use Paid Items as much as you like, as long as you pay the price, the cost could be money, counters, items, or loot.
Kickstarter Expansion Pack
Four Souls+ Expansion Pack
Requiem
Passive
Passive Items have silver borders and don't need to be activated and will passively help you.
Kickstarter Expansion Pack
Four Souls+ Expansion Pack
Additional notes
Gimpy was buffed since it was revealed on McMillen's website but it was not reflected on its page.[1]
McMillen's website has two Guppy cards and two Nickel cards on the Four Souls+ Expansion Pack but Divorce Papers and Libra are missing.[2]
The following were original to the card game: Sleight of Hand (might be based on Telekinesis), Dark Arts (might be based on Betrayal), Modeling Clay, Library Card, Battery Bum, Golden Razor Blade, Cheese Grater, The Chest (might be based on Lil Chest), Daddy Haunt, Guppy's Eye, Mama Haunt

Of all of these, Dark Arts, Modeling Clay, Batter Bum, Golden Razor Blade, and Guppy's Eye were add into the Game as part of Repentace.

Bag-O-Trash was released in Four Souls+ shortly before the release of The Legend of Bum-bo in which it was Bum-bo's starting equipment
The following were retitles from ingame items: Decoy is based on Best Friend, Baby Haunt on Lil Haunt
References